There are no translations available.
Jordan Rental Car | Easy Rental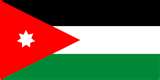 Rental for Americans with easy car Rentals in Jordan
Welcome to easy car Rentals jordan - the home of quality vehicles and low prices and amazing special offers! To find your ideal rental car Amman, use the quick quote panel on the left and enter your intended itinerary to get the correct price for your travel dates (rates can vary with different seasons). Then once you have chosen your vehicle, save a quote or book online with our easy-to-use secure online booking engine.
We offer a unique 100% satisfaction guarantee for all our American customers and do not add any credit card fees. We also have highly trained and friendly staff to answer any questions you may have. Feel free to call us from the international number provided we will even pay for your call. Just remember that there is a time difference to Jordan and you might catch us sleeping!
Easy rentals> Jordan car rental
How Americans save money on Car Hire in Jordan with easy car Rentals
Check out our range of Car Hire Hot Deals located on the right hand side of this page, these are internet only special deals and can be booked online. We offer an excellent range of vehicles with 18 different car groups. Our fleet of cars, vans, 4 wheel drives, station wagons and people carriers can be rented at Amman , kin or madaba either in the city, at the airport or delivered to your accommodation.
Groups 1 – 8 these We operate a 2 tier fleet, look out for Car are all newer vehicles and in some cases brand new, they are considered to be our premium range of cars. Alternatively we offer Car Groups A – H maintained to the highest standards but catering to the more budget conscious traveler, the choice is yours. Our vehicles across the board represent excellent value for money, we look forward to making your Jordan holiday the trip of a lifetime.
Jordan Car Rentals
easy rentals are one of the fastest growing . easy Rentals companies with new and used cars of all sizes and models available for rental. When you are thinking of renting a car in jordan then we are certainly here to help with over 280 cars, wagons, people movers and vans to choose from we can always come up with something suitable for you. Try our Quick Quote system to see if one of our easy car Rentals suits your choice of car hire or pricing. It is a no obligation process and if you find what you are looking for you can book on line.
Renting cars in Jordan is the best way to see our country. We have lots of places that are really only accessible by vehicle and rental cars are very popular modes of transport, especially when you try to set your own pace. You can travel over both wadi rum Petra.by taking SUV 4x4 across the wadi rum between Petra and drive in wadi rum.
One Way Car hire in Jordan
One of the differentiators between our Jordan car rentals and other car hire companies is the quality of wheels we use on our cars. We choose the top brand with extra grip because we need to know that you are driving around Jordan with the best tyres for touring the north and south of Jordan including one way car hire. We also have our own in house mechanics making sure that all our cars, wagons, 4wds and vans are in excellent condition. Remember when hiring a car in Jordan you better be prepared for all sorts of weather, we are not known as the Land of the Long White Cloud for nothing. Please remember when renting a car in Jordan to drive safely because you can get wet, icy or slippery conditions in the winter. rental...
People can refer to our cheap Car Rental Jordan or quality budget Car Rental Jordan in many different ways... We would love you to book easy car rental after searching for Car Rentals Amman. We need to include the phrases so you are able to find us.